Approach
The Voya Target Solution Trust Series is a suite of Target Date Collective Trusts. This suite utilizes a sophisticated design that draws on the best practices of the defined benefit and defined contribution world to help participants reach their retirement goals. The Target Solution Trust Series invests in a combination of underlying trusts that cover multiple asset classes and asset managers to create diversified allocations for participants based on their retirement date. Through sophisticated portfolio construction techniques, the trusts offer diversification of alpha sources and investment styles to help generate consistent long-term returns while seeking to reduce risk.
Key Benefits
Open Architecture. Voya is one of only a few target date providers to employ a multi-manager approach and has over 10 years of experience working within an open architecture framework. This approach offers diversity of thought and process from world class asset managers.
Blend of Active & Passive. This suite combines active and passive management recognizing that the alpha opportunity differs across asset classes and not constant over market cycles. This approach allows this suite to realize the alpha potential of institutional asset managers within an attractive fee structure.
Broad Diversification. This suite invests in a broad range of traditional and non-traditional asset classes to help manage risks through all phases of the market cycle.
Participant-Centric Glide Path. The glide path is designed to maximize wealth accumulation early in a participant's career and reduce equity in the years immediately before retirement when participants are the most vulnerable to a market downturn.
Performance
Performance
Performance data for this strategy is not available at this time.
Investment Team
Paul Zemsky, CFA
Chief Investment Officer, Multi-Asset Strategies and Solutions
Years of Experience: 39
Years with Voya: 18
Paul Zemsky is the chief investment officer and founder of the Multi-Asset Strategies and Solutions Team (MASS) at Voya Investment Management. He is responsible for the firm's suite of value-added, customized and off-the-shelf products and solutions that are supported by the team's asset allocation, manager research, quantitative research, portfolio implementation and multi-manager capabilities. Paul also oversees two independent platforms that joined the firm as part of Voya's acquisition of Allianz Global Investors U.S., the Income and Growth platform based in San Diego and the Equity platform based in San Francisco. Prior to joining Voya, he co-founded CaliberOne Private Funds Management, a macro hedge fund. Paul began his career at JPMorgan Investment Management, where he held a number of key positions, including head of investments for over $300 Billion of fixed income assets. Paul is a member of the firm's Management Committee and a board member of Pomona Capital. He holds a dual degree in finance and electrical engineering from the Management and Technology Program at the University of Pennsylvania and is a CFA® Charterholder.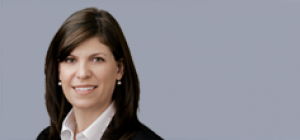 Barbara Reinhard, CFA
Managing Director, Head of Asset Allocation
Years of Experience: 30
Years with Voya: 7
Barbara Reinhard is the head of asset allocation for Multi-Asset Strategies and Solutions (MASS) at Voya Investment Management, responsible for strategic and tactical asset allocation decisions for the team's multi-asset strategies. Prior to joining Voya, Barbara was the chief investment officer for Credit Suisse Private Bank in the Americas where she managed discretionary multi-asset portfolios and was a member of the global asset allocation and the pension investment committees. Prior to that, Barbara worked at Morgan Stanley, first in the fixed income division and later became the deputy chief investment strategist for the global wealth management division. Barbara earned a BA in economics from Trinity College and is a CFA® Charterholder.
Disclosures
Principal Risk
The Target Solution Trust principal risks are generally those attributable to investing in stocks, bonds and related derivative instruments. Target Solution Trust holdings are subject to market, issuer and other risks, and their values may fluctuate. Market risk is the risk that securities or other instruments may decline in value due to factors affecting the securities markets or particular industries. Issuer risk is the risk that the value of a security or instrument may decline for reasons specific to the issuer, such as changes in its financial condition. Additionally, the concentration of Target Solution Trust holdings may lead to high volatility and tracking error relative to the benchmark. Furthermore, there is the risk that needed hedges may not always be available in the derivatives markets or available at attractive prices. In addition, because each Target Solution Trust is exposed to underlying collective funds, the performance of these investment vehicles will have a substantial impact on the Target Solution Trust's overall performance, and such investment vehicles may have unique risks based on their strategy and operations. Certain underlying investment vehicles may not offer daily liquidity. The Target Solution Trust may also incur fees attributable to such underlying pooled investment vehicles. In some situations, fees paid from these investment vehicles to affiliates of the Trustee may be offset or rebated vis-à-vis the Trust or its investors.
There is no guarantee that any investment option will achieve its stated objective. Principal value fluctuates and there is no guarantee of value at any time, including the target date. The "target date" is the approximate date when an investor plans to start withdrawing their money. When the target date is reached, the investor may have more or less than the original amount invested. For each target-date portfolio, until the day prior to its target date, the portfolio will seek to provide total returns consistent with an asset allocation targeted for an investor who is retiring in approximately each portfolio's designated target year. On the target date, the portfolio will seek to provide a combination of total return and stability of principal.