Approach
The Voya Enhanced Long Duration Government/Credit strategy seeks total return approach, investing across full spectrum of investment grade-rated public and private corporate credit, government bonds, and securitized assets.
Key Benefits
Expanded investment universe mitigates issuer concentrations found in long duration indices and may add additional diversification benefits
Stronger potential to mitigate downside due to structural enhancements of private credit that may lead to lower credit losses
Potential yield pick-up from private credit through upfront spread advantage and non-coupon income; prepayment and/or amendment fees
Performance
Performance
As of 11/30/22
1 Month
3 Month
YTD
1yr
3yr
5yr
10yr
Since Inception

(4/01/18)

Composite Gross
7.77
-5.19
-24.94
-25.64
-5.04
-
-
0.78
Composite Net
7.75
-5.25
-25.13
-25.83
-5.29
-
-
0.52
Index*
8.13
-4.59
-26.06
-26.67
-6.12
-
-
-0.23
Gross Excess Return
-0.36
-0.60
1.12
1.03
1.08
-
-
1.01
* Bloomberg U.S. Long Government/Credit Index
Past performance does not guarantee future results.
Periods greater than one year are annualized. Performance data is considered final unless indicated as preliminary. Monthly performance is based on full GIPS Composite returns. Access the GIPS page for full composite details.
The Composite performance information represents the investment results of a group of fully discretionary accounts managed with the investment objective of outperforming the benchmark. Information is subject to change at any time. Gross returns are presented after all transaction costs, but before management fees. Returns include the reinvestment of income. Net performance is shown after the deduction of a model management fee equal to the highest fee charged.
Literature
Date: September 30, 2022
Approved For: Financial Professional or Qualified Institutional Investor Use Only
Investment Team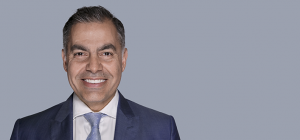 Sean Banai, CFA
Head of Portfolio Management
Years of Experience: 23
Years with Voya: 23
Sean Banai is head of portfolio management for the fixed income platform at Voya Investment Management. Previously, Sean was a senior portfolio manager and before that head of quantitative research for proprietary fixed income. Prior to joining the firm in 1999, he was a partner in a private sector company. Sean received a BA and an MS in actuarial science from Georgia State University. He holds the Chartered Financial Analyst® designation.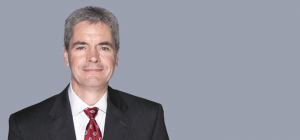 Randy Parrish, CFA
Head of Public Credit
Years of Experience: 32
Years with Voya: 21
Randy Parrish is a managing director and head of public credit at Voya Investment Management, overseeing the investment grade, emerging market and leveraged credit teams. Previously at Voya, Randy was head of high yield and served as a portfolio manager and analyst on the high yield team. Prior to joining Voya, he was a corporate banker in leveraged finance with SunTrust Bank and predecessors to Bank of America. Randy earned a BBA in business administration from the University of Georgia and is a CFA® Charterholder.
Bob Kase, CFA
Senior Portfolio Manager
Years of Experience: 38
Years with Voya: 15
Bob Kase is a senior portfolio manager at Voya Investment Management. Previously at Voya, he was the co-lead portfolio manager for proprietary investments investment grade credit. Prior to joining Voya, Bob managed corporate, ABS and CMBS for SunTrust Bank. Prior to that, Bob was a senior portfolio manager for American General. Bob earned an MBA from Georgia State University and a BS from Georgia Tech. He is a CFA® Charterholder.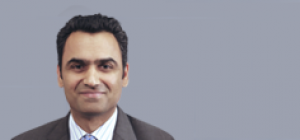 Anil Katarya, CFA
Global Head of Investment Grade Credit
Years of Experience: 24
Years with Voya: 22
Anil Katarya is global head of investment grade credit and senior portfolio manager at Voya Investment Management. Previously at Voya, Anil was the head of credit portfolio management and served as a portfolio manager and credit analyst on the investment grade team. Prior to joining Voya, Anil was a financial analyst for Mirant Inc. He earned an MBA from Georgia State University and a BS in mechanical engineering from Kurukshetra University, India. He is a CFA® Charterholder.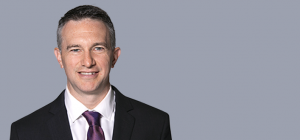 Travis King, CFA
Head of U.S. Investment Grade Corporates
Years of Experience: 24
Years with Voya: 17
Travis King is head of U.S. investment grade corporates at Voya Investment Management. Prior to joining Voya, he was a senior fixed income analyst with Reams Asset Management. Travis earned an MBA from Memorial University, Canada and a BBA from James Madison University. He is a CFA® Charterholder.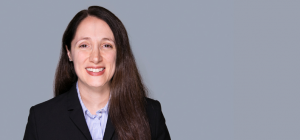 Virginia L O'Kelley, CFA
Portfolio Manager
Years of Experience: 21
Years with Voya: 17
Virginia O'Kelley is the portfolio manager for the private credit team at Voya Investment Management, responsible for underwriting and managing the private investments on behalf of Voya's third party clients. She is a direct investor in the asset class and has experience reviewing transactions across multiple sectors and geographies. Prior to joining Voya, Virginia was with Wells Fargo Corporation holding various analyst positions. Virginia earned an MBA with honors from the Goizueta Business School at Emory University and a BS with honors from the University of North Carolina - Chapel Hill. She is a CFA® Charterholder.
Disclosures
Peer Rankings: eVestment collects information directly from investment management firms and other sources believed to be reliable; however, eVestment does not guarantee or warrant the accuracy, timeliness, or completeness of the information provided and is not responsible for any errors or omissions. Performance results may be provided with additional disclosures available on eVestment's systems and other important considerations such as fees that may be applicable. Not for general distribution. All categories not necessarily included. Totals may not equal 100%. Copyright 2013-2019 eVestment Alliance, LLC. All Rights Reserved. Voya Investment Management composite peer rankings represent percentile rankings which are based on monthly gross of fee returns and reflect where those returns fall within the indicated eVestment's universe. eVestment provides third party databases, including the institutional investment database from which the presented information was extracted. The eVestment institutional investment database consists of over 1,500 active institutional managers, investment consultants, plan sponsors, and other similar financial institutions actively reporting on over 10,000 products. Additional information regarding eVestment rankings for year to date and since inception performance of the composites is available on eVestment's website. For more information about the rankings presented above, including universe and additional time periods, please see our detailed eVestment ranking slides.
Principal Risk
The principal risks are generally those attributable to investing in stocks, bonds and related derivative instruments, and short selling. Holdings are subject to market, issuer, credit, prepayment, extension, counterparty and other risks, and their values may fluctuate. Market risk is the risk that securities may decline in value due to factors affecting the securities markets or particular industries. Issuer risk is the risk that the value of a security may decline for reasons specific to the issuer, such as changes in its financial condition. The strategy may invest in mortgage-related securities, which can be repaid early if the borrowers on the underlying mortgages pay off their mortgages sooner than scheduled. If interest rates are falling, the strategy will be forced to reinvest this money at lower yields. Conversely, if interest rates are rising, the expected principal payments will slow, thereby locking in the coupon rate at below market levels and extending the security's life and duration while reducing its market value.