Approach
The Large Cap Growth strategy is an actively managed large cap growth strategy that relies on fundamental research and analysis to identify companies with strong and accelerating business momentum, increasing market acceptance and attractive valuations. Our disciplined, bottom-up strategy focuses on security selection, using rigorous fundamental research and analysis of the characteristics of individual companies.
Key Benefits
History of consistent performance across a range of market environments
Disciplined, repeatable process driven by fundamental research
Stable, experienced investment team leverages the resources of Voya's Fundamental Equity platform
Strong historical performance relative to the benchmark
Close adherence to style assures suitability in a formal asset allocation process
Performance
Performance
As of 12/31/22
1 Month
3 Month
YTD
1yr
3yr
5yr
10yr
Since Inception

(1/01/83)

Composite Gross
-7.96
1.14
-29.99
-29.99
3.63
8.08
12.50
11.55
Composite Net
-8.01
0.98
-30.42
-30.42
3.01
7.44
11.84
10.75
Index*
-7.66
2.20
-29.14
-29.14
7.79
10.96
14.10
10.84
Gross Excess Return
-0.30
-1.06
-0.86
-0.86
-4.16
-2.88
-1.60
0.72
* Russell 1000 Growth Index
Past performance does not guarantee future results.
Periods greater than one year are annualized. Performance data is considered final unless indicated as preliminary. Monthly performance is based on full GIPS Composite returns. Access the GIPS page for full composite details.
The Composite performance information represents the investment results of a group of fully discretionary accounts managed with the investment objective of outperforming the benchmark. Information is subject to change at any time. Gross returns are presented after all transaction costs, but before management fees. Returns include the reinvestment of income. Net performance is shown after the deduction of a model management fee equal to the highest fee charged.
Investment Team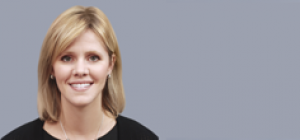 Kristy R Finnegan, CFA
Head of Fundamental Research and Portfolio Manager
Years of Experience: 23
Years with Voya: 22
Kristy Finnegan is head of fundamental research and portfolio manager on the large and mid-cap growth strategies at Voya Investment Management. Prior to rejoining the growth team, Kristy served four years as a portfolio manager for the large cap value strategies. Previously at Voya, Kristy was an analyst covering both consumer and technology stocks, including several years with the growth team covering consumer stocks. Prior to joining Voya, Kristy was an investment banking analyst at SunTrust Equitable Securities where she focused on deals primarily in the education and health care sectors. Kristy earned a BS in economics from Vanderbilt University and is a CFA® Charterholder.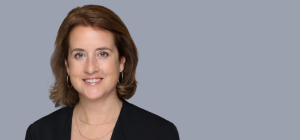 Leigh Todd, CFA
Senior Portfolio Manager
Years of Experience: 27
Years with Voya: 2
Leigh Todd is a senior portfolio manager for the large cap growth and mid-cap growth strategies at Voya Investment Management. Prior to joining Voya, Leigh was a portfolio manager and senior research analyst at Mellon. Previously, she was a portfolio manager at State Street Global Advisors. Leigh earned a BS in economics from Lehigh University and is a CFA® Charterholder.
Disclosures
Principal Risk
The principal risks are generally those attributable to stock investing. Holdings are subject to market, issuer and other risks, and their values may fluctuate. Market risk is the risk that securities may decline in value due to factors affecting the securities markets or particular industries. Issuer risk is the risk that the value of a security may decline for reasons specific to the issuer, such as changes in its financial condition. More particularly, growth-oriented stocks typically sell at higher valuations than other stocks. If a growth-oriented stock does not exhibit the level of growth expected, its price may drop sharply. Additionally, growth-oriented stocks have been more volatile than value-oriented stocks.