Overview of Target Date Funds: Different Paths Toward a Common Goal
For plan participants, target date funds simplify the complex task of saving and investing for retirement by automatically allocating assets based on each individual's age and retirement date. This simplicity can be powerful in a world of increasingly complex financial choices and explains why target date funds are expected to capture between 65–85% of all flows1 to defined contribution plans over the next four years.
For plan sponsors, evaluating target date funds is anything but simple. Divergent investment methodologies across target date funds have delivered dramatically different results over time. As a result, it is critical for plan fiduciaries to understand these differences in order to select the fund that best matches the needs and characteristics of their plan and its participants. We believe this evaluation process should focus on four key components.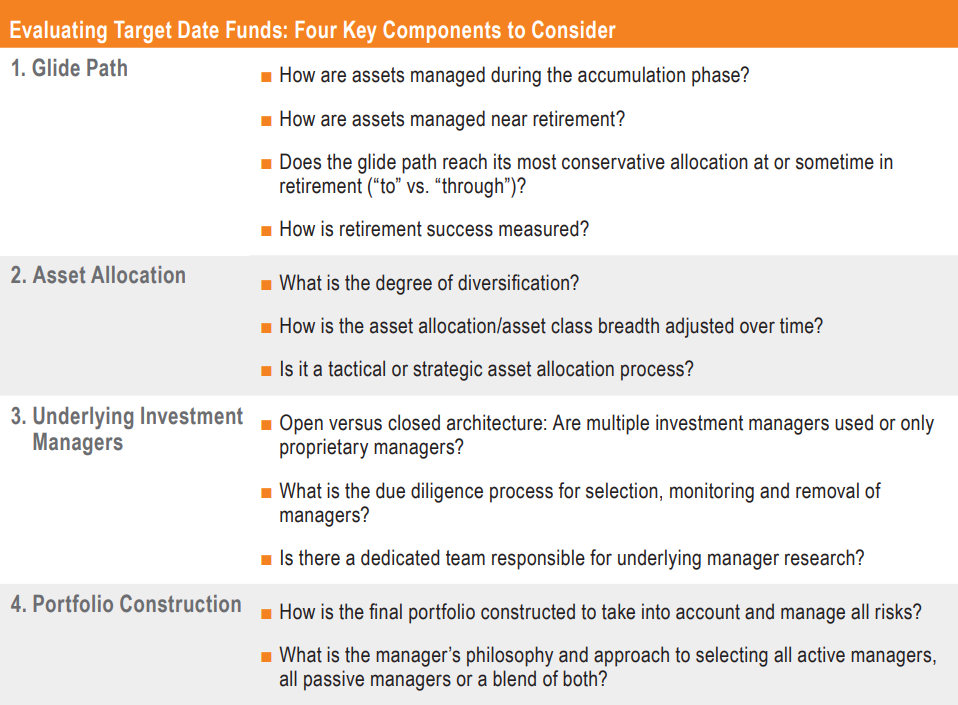 In the following sections, we explain how Voya approaches each of these four components to build holistic solutions that help prepare investors for a successful retirement.
1 Source: Cerulli Associates, "Defined Contribution Distribution 2017"